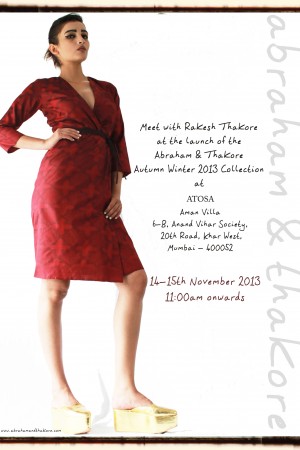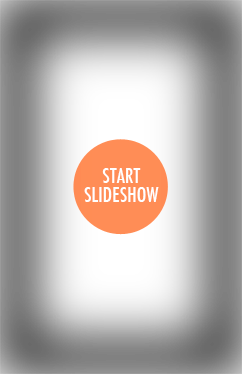 Atosa, the eclectic multidesigner store by Aparna Badlani and Azmina Rahimtoola at Khar, Mumbai is the venue for a much looked forward to Trunk Show by the Delhi based designer duo Abraham & Thakore, on 14th & 15th November 2013.
The Abraham & Thakore collection consists of strong separates. Dresses, tunics, tops and trousers – basic and easy building blocks for a modern urban Indian woman's wardrobe subtly inspired by traditional clothing silhouettes. The collection explores the nature of decoration and ornamentation with a [David Abraham] quirky and fresh look at embroidery, texture and print. Simple geometrics such as the line and the block inspire patterns. The fabrics for this collection range from maheshwar to double ikat silks, and soft lightweight cotton voiles many of which are exclusively developed and specially hand woven. The color palette ranges from autumn's muted, dusty pastels to black and ivory and celebrate the many shades of lac, madder and red.
"Abraham & Thakore is known for its strong design sensibility that brings a contemporary voice to tradition and Indian textile craft . We are sure their designs will be loved by our patrons many of whom are already their loyalists and looking forward to their comeback to the city with bated breath!", says Aparna Badlani of Atosa.